940 MODEL
External size:
Length: 2800mm (9ft 3 in)
Width: 1480mm (4ft 10 in)
Height: 2100mm (6ft 11 in)
Door Width: 1160mm (3ft 10 in)
Door height: 1740mm (5ft 9 in)
SPECIAL OFFER / FREE DELIVERY TO ALL ENGLAND POSTCODES WHILST WE ARE ADVERTISING IN MOTORCYCLE NEWS !!
Reduced Scotland and Ireland delivery prices, please ask

ERECTING:
Erecting by customer ..
PLEASE NOTE
THIS UNIT WILL NEED TO B E ERECTED BY TWO MEN / ALLOW A FULL DAY, AND YOU WILL REQUIRE DIY SKILLS .
Should you require a more simple erecting unit, please see our MK SECURE motor cycle iunit
PLEASE NOTE: UNIT EXCLUDES FLOOR .. IF YOU REQUIRE THE TIMBER FLOOR ON STEEL BEARERS THE EXTRA COST IS £66.00 + Vat .. Please call us to include this .. Thanks 01935 476555


Features
Strong, Rigid & Unique Design
Secure Locking Mechanism
Maintenance-Free
25 Year Panel Guarantee
PVC-Coated Galvanised Steel Construction
Ventilated
Fire-Resistant
Simple, Rapid Construction
Clear Step by Step Instructions
Range of Accessories
Recommended by Bike Magazine
Description
MK900 motorcycle garages combine convenience with security and have a distinct advantage over other anti-theft devices as the motorbike is completely enclosed and out of sight. These garages feature a maintenance-free construction and are available in a choice of three sizes with the largest (MK960) being able to store two machines side-by-side.
All motorcycle garages use wide double doors to ensure easy access and we offer a quality selection of additional anti-theft options which enhance the motorbike's security even further.
We believe our garages offer the complete answer to your motorcycle protection at an affordable price.
This range of products has been "Recommended" by Bike magazine and many insurance companies will give discounts if motorbikes are stored in a MK900 garage. They feature a PVC-coated (fire-resistant) galvanised steel construction with a 25 year panel guarantee and a maintenance-free design.
Available in an olive green colour scheme with a wide choice of accessories including alarms, ground anchors and additional door locks.
Please note that the double doors may be placed either end of the garage. All motorcycle garages are freestanding, they cannot be attached to a wall.
See below for the excellent magazine test reviews.
REVIEWS


"Easy to assemble, secure and maintenance free - recommended" BIKE MAGAZINE




"Waterproof, convenient, big enough for a Harley" RIDE MAGAZINE




"Sturdy, big enough for touring bikes, looks easy to erect and is excellent value for money" MOTORCYCLE SPORT & LEISURE





"The MK900 motorcycle garage offers something that is sturdy, well built and any outsider is completely unaware as to what's inside. The perfect little home for your two wheeled loved one" PERFORMANCE BIKES MAGAZINE
Dimensions
MK 940
Dimensions in Metric (Millimetres)
| | |
| --- | --- |
| Length | 2625 |
| Width | 1310 |
| Height to Apex | 2100 |
| Door Width | 1160 |
| Hard Base Area | 1500 x 2765 |
MK 950
Dimensions in Metric (Millimetres)
| | |
| --- | --- |
| Length | 2625 |
| Width | 1540 |
| Height to Apex | 2100 |
| Door Width | 1395 |
| Hard Base Area | 1730 x 2765 |
MK 960
Dimensions in Metric (Millimetres)
| | |
| --- | --- |
| Length | 2625 |
| Width | 1760 |
| Height to Apex | 2100 |
| Door Width | 1395 |
| Hard Base Area | 1950 x 2765 |
Sizes are internal - allow 150mm extra for external length and width measurements
Accessories

Shelving and Benching
Two-tier shelving and benching are available for all garages. The shelving is fixed to the inside face of the garage frame and the benching is free standing. Shelving Dimensions (Two-tier): 69" (1752mm) Long x 8" (203mm) Deep. Benching Dimensions (Two tier):33" (838mm) High x 15.5" (394mm) X 86" (2184mm).
Flooring
Cut to size 15mm thick exterior grade stirlingboard. The floor is placed onto a ledge which is integrated into the garage's base frame. Metal bearers are also included with the floor for added support.

Hasp and Padlock Set
These quality stainless steel and brass hasp with padlock secures both doors and is an extra visible deterrent to thieves.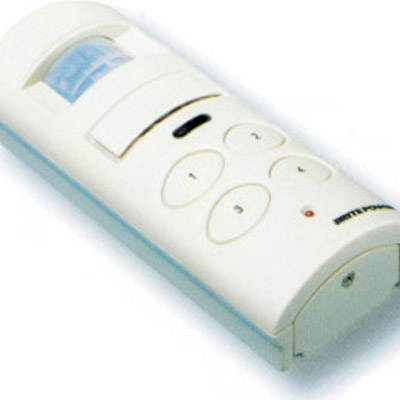 Alarm
Key pad operated infra-red movement sensing alarm with loud (130 db) siren comes complete with unique fixing bracket for easy installation. Note: Batteries not included.